Clinics Where Doctors and Therapists Work Together (It's Possible)
---
You might think the only way to get mental health care where you live is to go to a mental health clinic or private practitioner's office. However, thanks to new trends in mental health, that's no longer true—even if you live in a rural area or urban center where there aren't that many mental health providers.
As the stigma around mental health care fades, more people and places want to provide it. Mental health care is now hidden in plain sight all around us. In fact, the closest place to get mental health care in your community could be surprisingly convenient. It might even be in your own neighborhood, in a place you've passed a dozen times and haven't thought twice about.
That place is a primary care doctor's office. A growing number of primary care and community health clinics are joining the movement to integrate behavioral health and primary medical care. Integrated care has been growing in popularity since the 1990s but has only very recently hit its stride. The result is that getting mental health care where you live is easier than ever. In this article, we'll explain how it works and how you can benefit from this healthcare trend.
Consider Online Therapy (Sponsored)
BetterHelp offer affordable Online Therapy:
Therapy from your smartphone, tablet or computer
Get matched to a licensed therapist.
20% off your first month.
What Is Integrated Mental Health Care?
Integrated mental health care is mental health treatment that is blended with medical treatment. Usually, integrated clinics combine primary healthcare with basic or primary mental health care.
There are many ways medical providers can integrate behavioral healthcare into their practice, but the goal is always the same: improve overall health and wellness by treating mind and body together, as the interconnected system they actually are.
How Do Primary Care Clinics Integrate Mental Health Care?
You might see your local primary care clinic integrating mental health care by:
Strengthening relationships with mental health clinics so they can consult more easily and make referrals to one another more often;
Putting independent medical and mental health teams in the same building so they can collaborate on patient cases in a more close-knit way, such as by
You might see your local primary care clinic integrating mental health care by:
Strengthening relationships with mental health clinics so they can consult more easily and make referrals to one another more often;
Putting independent medical and mental health teams in the same building so they can collaborate on patient cases in a more close-knit way, such as by

Having doctors walk patients who screen positive for mental health conditions down the hall to a behavioral health provider who can see them right away;

Training primary care doctors to provide basic mental health care to their own patients with support from mental health consultants or staff located in the same building;
Incorporating telehealth technology so primary care doctors can consult with mental health professionals who aren't located in the same building;
Setting up secure telehealth rooms where patients can receive mental health services from a remote mental health provider via telehealth technology;
Placing primary care doctors at behavioral health clinics or community mental health centers so patients can also get medical care at those locations; or
Building integrated teams in which primary care doctors, nurses, and mental health providers are part of the same team and work closely together to treat the same patients.
View More
View Less
In a fully integrated care clinic, your doctor doesn't consider your mental health to be separate from your physical health. They see the connections between all aspects of your health and address them together by developing a holistic treatment plan.
To do this, they meet with mental health providers you also see at that same location. In their meetings, they discuss your case and plan your treatment. In a fully integrated clinic, this is standard practice for all patients, not just patients with mental health conditions. The care team's goal is to promote mental and physical wellness in ways that are relevant to all of their patients.
But while this level of integration offers unique advantages, you don't have to go to a fully integrated clinic to benefit from integrated care. Research shows that any degree of integration tends to improve patient outcomes.  If your clinic has separate mental and physical health departments who collaborate with each other in any capacity, you'll still get better mental health care than you would if your doctor didn't collaborate or consult with mental health professionals.
Why Are Primary Care Doctors Offering Mental Health Care?
Some primary care doctors choose to integrate their practices because they were already offering mental health care by default. In about 20 percent of primary care visits, patients ask their doctors for help with their mental health.
In fact, you may be wondering if you should bring up the topic yourself.
When Should You Talk to a Primary Care Doctor About Your Mental Health?
You might want to talk to your primary care doctor about your mental health if:
You're feeling depressed or anxious and hoping your doctor can prescribe anti-depressant or anti-anxiety medication;
You're struggling to follow your doctor's medical advice for social or emotional reasons and need a treatment plan that will work in your current situation; or
You suspect that mental health issues are the reason you're experiencing certain physical symptoms or conditions and don't want to be misdiagnosed.
All doctors do mental health rotations in medical school, but many primary care doctors don't feel fully prepared to address all of their patients' mental health needs. To many doctors, it's a relief to be able to work alongside mental health professionals.
Doctors who were already prescribing and managing mental health medication for their patients tend to be more capable and confident in adjusting that medication when they can consult with a psychiatrist, even remotely via telehealth. And it's easier for patients to meet with a mental health care practitioner when the practitioner's office is in the same building as their doctor's.
Even doctors who haven't integrated their practices are benefiting from the integrated care movement. It's easier for them to find information and to receive updated training related to mental health. This helps them become better equipped to address the mental health questions they get from their patients.
So, if you're not sure whether you need or want to see a therapist, psychiatrist, or other mental health professional just yet, you can start your journey to better mental health by talking to your primary care doctor. They will be expecting to hear about your mental health, and if they can't fully address your needs, they should be able to refer you to another care professional who can.
Can I Get Therapy at an Integrated Healthcare Clinic?
Whether you can get therapy at an integrated primary care clinic depends on the clinic.
You're much more likely to be able to get medication at an integrated primary care practice than therapy. Medication-based mental health treatment is a natural fit for primary care doctors and is something they can provide even if they don't have mental health teams on site.
However, a growing number of integrated care clinics are offering therapy to their patients. Doctors know patients who get mental health care tend to have better overall health outcomes, and therapy is a better fit for some people than medication. In response, many primary care clinics are hiring social workers, professional counselors, and other kinds of therapists to work in their buildings.
This level of integration normalizes mental health care and makes getting it a friendlier experience. A "warm handoff"—when a doctor physically takes you to a mental health worker and introduces you to them—can make a huge difference in how you feel about going to that appointment.
What Kind of Therapy Do You Get at an Integrated Clinic?
Therapists on integrated healthcare teams tend to specialize in short-term therapy. They often use therapy methods that are focused on problem-solving and symptom management like solution-focused therapy and cognitive behavioral therapy.
They may see you for 30-minute sessions instead of 50-minute sessions. They are often (but not always) limited in the number of sessions they can provide and may refer you to another practitioner if you want or need longer-term care.
Specializing in short-term therapy doesn't mean that mental health professionals at primary care clinics don't develop long-term relationships with their clients. Even when they don't provide long-term therapy, they usually check in with you regularly as long as you're a patient at that clinic. It's important for your care team at an integrated primary care clinic to make sure your mental health needs are being met.
Who Is Integrated Mental Health Care For?
Integrated mental health care is for everyone, but it's especially effective for people with mild to moderate mental health needs.
When Is Integrated Care a Good Choice?
In general, you are most likely to benefit from the medication-based treatment and problem-solving therapy offered at an integrated primary care practice if you:
Have mild to moderate anxiety or depression and want a doctor who can effectively adjust your medications;
Have physical conditions that affect your mental health (or vice versa) and need to go somewhere that can appropriately address all of your needs;
Want to do a limited number of therapy sessions that are focused on solving a specific problem in your life; or
Just need a little clarification, guidance, or support to help you otherwise manage your mental health on your own.
Many people already get medication for anxiety or depression from their primary care physician, and for many, this is the only mental health care they get. For people who only want this kind of care, integrated primary care is a natural fit. Many other people who have mild to moderate mental health needs can get the right level of care at an integrated clinic, too.
Most people who seek therapy only end up seeing a therapist for the first few sessions they schedule before they stop going. Visits to their primary care doctor may be the only interaction they continue to have with any kind of health professional after that. Integrated primary care was designed with this in mind. By helping people get mental health care who weren't getting it otherwise, integrated primary care clinics can fill significant care gaps in their communities.
What Are the Limitations of Integrated Mental Health Care?
Integrated mental health care is designed to complement primary care and is therefore not a replacement for specialty mental health care.
What's a Behavioral Health Home?
A special kind of integrated care practice called a behavioral health home has been designed for patients with severe mental illness, but these specialty practices tend to be located at mental health clinics, not primary care clinics.
Their purpose is sort of the reverse of a primary care clinic with integrated mental health treatment. Behavioral health homes are designed to help people with serious mental health conditions get the medical care that they need but often don't get.
In general, integrated care in a primary care clinic is less intensive than specialty mental health care at a mental health clinic. When therapy is available at an integrated primary care clinic, it is often only short-term. So, if you have more intensive needs or want to get long-term therapy for any reason—whether to treat a complex mental health condition or to help you with personal growth—you may not be able to get all your needs met at an integrated primary care clinic.
The good news is that integrated care teams know how to recognize and refer you to the appropriate level of care when that isn't something they can provide. Integrated clinics are more likely than other doctor's offices to make sure their referral networks are up-to-date and are more likely to be able to help you find a therapist outside of their clinic. In fact, behavioral health care managers at primary care clinics are hired to do exactly this—follow up with patients until they get their mental health needs met, whether at the clinic or elsewhere.
Where Can I Find an Integrated Mental Health Care Clinic Near Me?
It's not always easy to tell which primary care providers offer integrated behavioral health care, but some openly advertise it.
Some major health systems, like Montefiore in New York, Cherokee Health Systems in Tennessee, and Intermountain in Utah, widely promote the fact they offer integrated mental health at their primary care locations. If you're familiar with such a provider in your area, you can go to their website to find a location near you.
However, many integrated programs don't invest in such wide-scale advertising efforts. Instead, they simply indicate on their individual webpages that they offer integrated care. If you find a local primary care provider through an internet search for integrated care, but can't confirm on their page that they actually offer it, you can always call that specific provider to ask.
The Integrated Care Map
Many integrated care practices are members of the Collaborative Family Healthcare Association (CFHA) and add themselves to CFHA's searchable Integrated Care Map. This is one of the only national integrated primary care practice directories that we found in our research. Its listings are somewhat limited but do include providers across the United States.
One of the best ways to find an integrated care practice is to search for a community health center (CHC) using the official online search tool on the U.S. Health Resources and Services Administration website. This database lists every federally qualified health center (FQHC) in the United States. Most FQHCs offer some level of integrated care, but this can vary from center to center, so it's worth calling your local FQHC to check.
What Is a Community Health Center and Why Is It a Good Place to Look for Integrated Care?
"Community health center" and "federally qualified health center" are interchangeable terms for a special kind of integrated health clinic. The purpose of a CHC or FQHC is to provide coordinated care to people in underserved communities. This means they focus not only on providing primary care, but on offering an array of services that make it easier to access primary care, such as transportation and translation services. Many of them also provide behavioral health services.
History Corner: Community Health Centers and the "War on Poverty"
Community health centers have been around since 1965 and got a boost from the Affordable Care Act (ACA) in 2010. They were founded as part of the "War on Poverty" and their goal is to make high-quality healthcare available to people who normally couldn't afford it or find it close to where they live.
The ACA increased funding for FQHCs and encouraged them to include mental health services as one of the essential services at their clinics.
The widescale adoption of integrated mental health by FQHCs since then has made affordable mental health care available in many locations where it was once hard to get, like rural areas in sparsely populated states and dense urban centers. In our research on the public mental health system, we've found that CHCs and FQHCs are often the only places offering mental health services for miles around.
They're also one of the most accessible options. Unlike many community mental health centers (CMHCs), which are the main type of outpatient mental health provider in the public mental health system, most FQHCs don't limit access to mental health services only to certain groups of people. This makes them a better option than CMHCs for people with milder mental health needs, especially in states where eligibility criteria for CMHCs are the most restrictive.
Health Centers Are for Everyone
While community health centers were founded to help people living in poverty access high-quality medical care, their services are usually available to anyone who lives in or near their communities and are not restricted only to people with certain income levels.
Each CHC or FQHC accepts Medicaid and Medicare (as well as a range of private insurance plans) and offers sliding-scale fees to people without insurance.
It's important to note that FQHCs and CHCs are not rudimentary "free clinics." Often, they are among the most advanced health clinics in their area, using cutting-edge technology and new, evidence-based healthcare practices to deliver high-quality care in updated facilities. They are often parts of large clinic networks that span entire states or regions and receive significant local as well as federal funding. We think more people should know about and use them.
Where Can You Find a Therapist?
Conclusion
Integrated care makes it possible to get mental health care at places it wasn't available before, including primary care clinics. It is now one of the hottest trends in healthcare. In acknowledging its influential status, HealthScape even named 2020 "The Year of Integration."
Integrated primary care clinics focus on the relationship between mental and physical health and specialize in improving overall wellness.
This enlightened approach to care can improve physical and mental health outcomes for all patients. It also gives people access to mental health care who were previously blocked from getting it by stigma or financial or geographical barriers.
Integrated mental health care is a great option if you need to address both mental and physical health issues. However, it has limitations. The reasons a primary care clinic offers mental health treatment might not be the same as your reasons for seeking it, so take this into consideration when you're shopping for a mental health provider.
Is an Integrated Clinic the Right Level of Care?
Some people can get all their mental health needs met at an integrated clinic, especially people seeking medication-based treatment. It's also possible to get therapy at an increasing number of integrated clinics, though it's often short-term. If you're wanting intensive or specialty mental health services, you may need or want more than an integrated primary care clinic can offer.
Even if you ultimately want more than an integrated clinic can provide, talking to your primary care doctor can be a great way to get started on your recovery. Your doctor expects to hear about your mental health and wants to help you with it. They might provide care right there in the exam room, take you to a mental health professional in the same building, or simply give you a good referral to a local therapist.
So, if you're unsure what level of mental health care you need, talk to your doctor the next time you're in for an annual visit. You might be surprised by what they can offer you.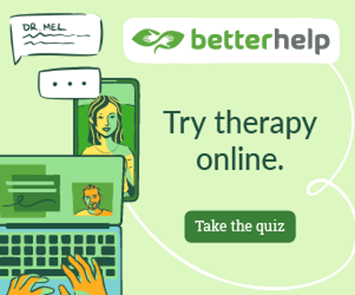 ---
Stephanie Hairston
Stephanie Hairston is a freelance mental health writer who spent several years in the field of adult mental health before transitioning to professional writing and editing. As a clinical social worker, she provided group and individual therapy, crisis intervention services, and psychological assessments.